home
portfolios
wedding photography
boudoir photography
photography for models
bio and contact
photo tips blog
ordering info
BIO and CONTACT information...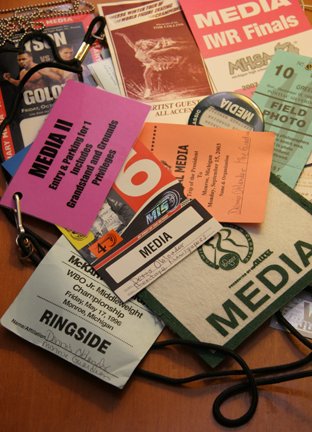 A full-time, professional photographer for more than 25 years, in 1989 Dennis Oblander left his commercial photography studio in Toledo, Ohio for an 18-year stint as a photojournalist.

As a newspaper photographer and staff writer for a cluster of newspapers in Monroe County and the Downriver Detroit area of Southeast Michigan, he has been a credentialed shooter at everything from NASCAR races to presidential appearances.

The Saginaw, MI native and Saginaw Valley State University graduate is the recipient of more than 20 press photography awards from the local to regional national level as a member of the Michigan and National Press Photographers associations. Dennis has also received nine writing awards from the Michigan Press Association and frequently contributes images and articles to a variety ofonlineand print publications.

He has judged numerous local and state photo contests, has judged Elite model search competitions and was a contributing photographer to the Hawaiian Tropic swimwear catalog. As aglamor photographerhe has worked with countless models in beginning, updating or expanding their portfolio. More than 3,000 of hisstock photographyimages have been used by Web designers and publishers worldwide.

Stylistically, the immediacy and objectivity of his photojournalistic background remain in evidence as his work grows to include environmental portraits, glamour photography, publicity photography for models and entertainers, commercial photography, wedding photography and other event coverage.

Contact dennis@dennisoblander.com
Contact help@dennisoblander.com for questions or ordering assistance,
or call 1-419-351-7389
home | photography for models | boudoir photography | ordering info | wedding photography | portfolios
©2012 Dennis Oblander. All Rights Reserved.

Leading Toledo, Ohio Photographers listed in Decidio.com
Toledo Wedding Photographer
Executive portraits
Business head shots
Toledo Family Portrait Photographer